FROM AUSTRALASIAN LEISURE MANAGEMENT
Over 54,000 Western Australians recently attended four major events over five days including netball and AFL matches plus a music event – RAC Arena welcomed back the West Coast Fever; Optus Stadium hosted its first two AFL hub matches, including the 51st Western Derby and HBF Stadium held the WA Unlocked music concert.
Perth venues, RAC Arena and Optus Stadium shared their event staff providing maximum shift opportunities and experience as the latter prepares to host multiple AFL matches each week.
A total of 4,204 netball fans were in high spirits to see West Coast Fever on their home court at RAC Arena for the first time since the 2019 season. Thanks to the venue's industry-leading program, VenueShield, patrons attended the venue with confidence and peace of mind.
VenueShield, a new environmental hygiene protocol developed by RAC Arena managers, ASM Global was rolled out at ASM Global's 325 venues worldwide providing the most advanced hygiene safeguards and exceeding current regulations.
West Coast Fever reopened RAC Arena on Wednesday 15th July with a pre-season game against a West Australian mixed All-Stars team in front of a crowd.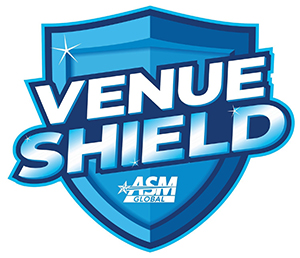 Thanks to the support of the Western Australia Government and VenuesWest, the pre-season game provided much needed game experience for the team, which last played 11 months ago.
Due to Western Australia's easing of restrictions and moving to Phase 4 of the COVID Roadmap, crowds of up to 7,150 were permitted into the arena.
Western Australian Sport and Recreation Minister Mick Murray noted that both the State Government and VenuesWest were excited to see netball back at RAC Arena.
The historic all-Victorian match between Geelong and Collingwood saw 22,077 AFL fans descend on Optus Stadium.
For the first time, Optus Stadium was completely cashless, with cash cards available at the Stadium for those arriving without an eftpos card. Of all the weekend's sales 99% were completed by the customer's own cashless option – card, phone or watch.
Proving that the venue is capable of hosting multiple AFL matches in quick succession, the West Coast Eagles then defeated Fremantle in front of 25,306 fans in the 51st Western Derby.
The combined crowd of 47,383 were welcomed by 2,300 staff over both games and enjoyed the Welcome Back Fans specials, $6.50 Gage Roads beer on tap – including the exclusive Pipe Dreams Coastal Lager – $3 Mrs Mac's pie and sausage rolls, and $3 chips.  19,000 pies, hot dogs and burgers were consumed, plus 13,000 servings of hot chips washed down with 60,000 beers. The catering team put in 1,800 work days in event preparation and delivery.
Regular full capacity staff numbers meant all food and beverage outlets were open with minimal queuing times, as well as fast security checks and egress.
 Live music also returned to Western Australia with HBF Stadium hosting local artists for WA Unlocked, Western Australia's first major music event since restrictions began. A sold-out crowd attended the event to enjoy acts Crooked Colours, Shock One with Reija Lee, Slumberjack and Tina Says.
Minister Murray enthused "I was thrilled to see many Western Australians back out enjoying sport and music in a safe and responsible manner.
"It was particularly pleasing seeing people out working again in our venues. The return of events also saw an increase in demand for local companies who supply our stadium's such as Mrs Macs and Gage Roads which is great news for the local economy.
"Our hard border with the east has enabled us to enjoy these large-scale events far sooner than other parts of the country.
"Without the commitment shown by all Western Australians in keeping our State safe during COVID-19, we would not be the first city in Australia to host four major events in one week."
Images: West Coast Fever reopened RAC Arena on Wednesday 15th July (courtesy of West Coast Fever) and fans return to watch the AFL at Optus Stadium (courtesy of VenuesLive).